Searches related to language study:

3 ads for language study in Classes - Mumbai ....course in a very precise manner and provide all our students with effectively reliable study....languages. Call: Prof. Kumar Gandhi: +91 9920 321 465 Available from Churchgate to Borivali....
Tutoring - Private Lessons - Mumbai
July 08 The SQL is one of the most important programming languages....study materials, contact with real time techies and assistance 24 *7. • 100% JOB Oriented Online SQL PL....
Other Classes - Mumbai
March 21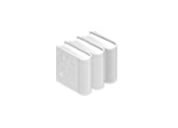 ... 3, js, jquery training on Live project study material / One system per student • Fully AC lab / 24x7 internet connectivity / Nearby
language Classes - Mumbai
January 16