Searches related to computer training:
Order by:
14 ads for computer training in Mumbai ... Division of SQUAD Infotech Candidates trained by SQUAD are successfully working with training Institute initiated to provide the best
computer - Multimedia Classes - Mumbai
September 29 The blockchain as a software design approaches that binds a number of peer computers....training services and its sole purpose is to bridge
Other Classes - Mumbai
September 10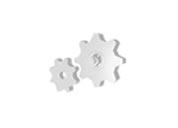 Internet of Things course in Mumbai will further provide training in the field of cloud computing which is fueling the demands of the
computer - Mumbai
January 16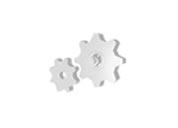 NettechIndia one of the best training institute for python training in mumbai. Python is a general- purpose programming language having a
computer - Mumbai
January 29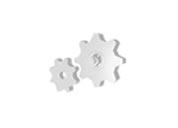 CCNP training....computer networking. Being certified from a reputed institute means that you will be recognized and earn....
computer - Mumbai
January 30 ... a general- purpose programming language having a wide range of applications in the field training
computer - Multimedia Classes - Mumbai
February 01 ... a general- purpose programming language having a wide range of applications in the field training
computer - Multimedia Classes - Mumbai
February 19 ....every week. The company will initialize the process for you by providing a small training....computers and Internet if is now possible
Other Jobs - Mumbai
June 12 ....Pvt. Ltd. (ISO-9001-2008) we are looking for candidate with basic knowledge of computers....training provided free of cost. All contents
Other Jobs - Mumbai
August 03 ....Potential of about INR 20,000 to 40,000 per month after successful completion of training....computer knowledge is desired. No time
Other Jobs - Mumbai
August 03 ....be in your jurisdiction. All the promotional material & tools & essential training....computer literacy & an internet
Other Jobs - Mumbai
August 03 ....of Potential of about INR 4K to INR 6K every week after successful completion of training....computer knowledge is desired. : - No time
Other Jobs - Mumbai
August 03 ....Potential of about INR 20,000 to 40,000 per month after successful completion of training....computer knowledge is desired. No time
Other Jobs - Mumbai
August 09
....between RS.6000 TO 10,000 each week by Just working for same hours each day on a computer....training program and demo classes
Other Jobs - Mumbai
August 09